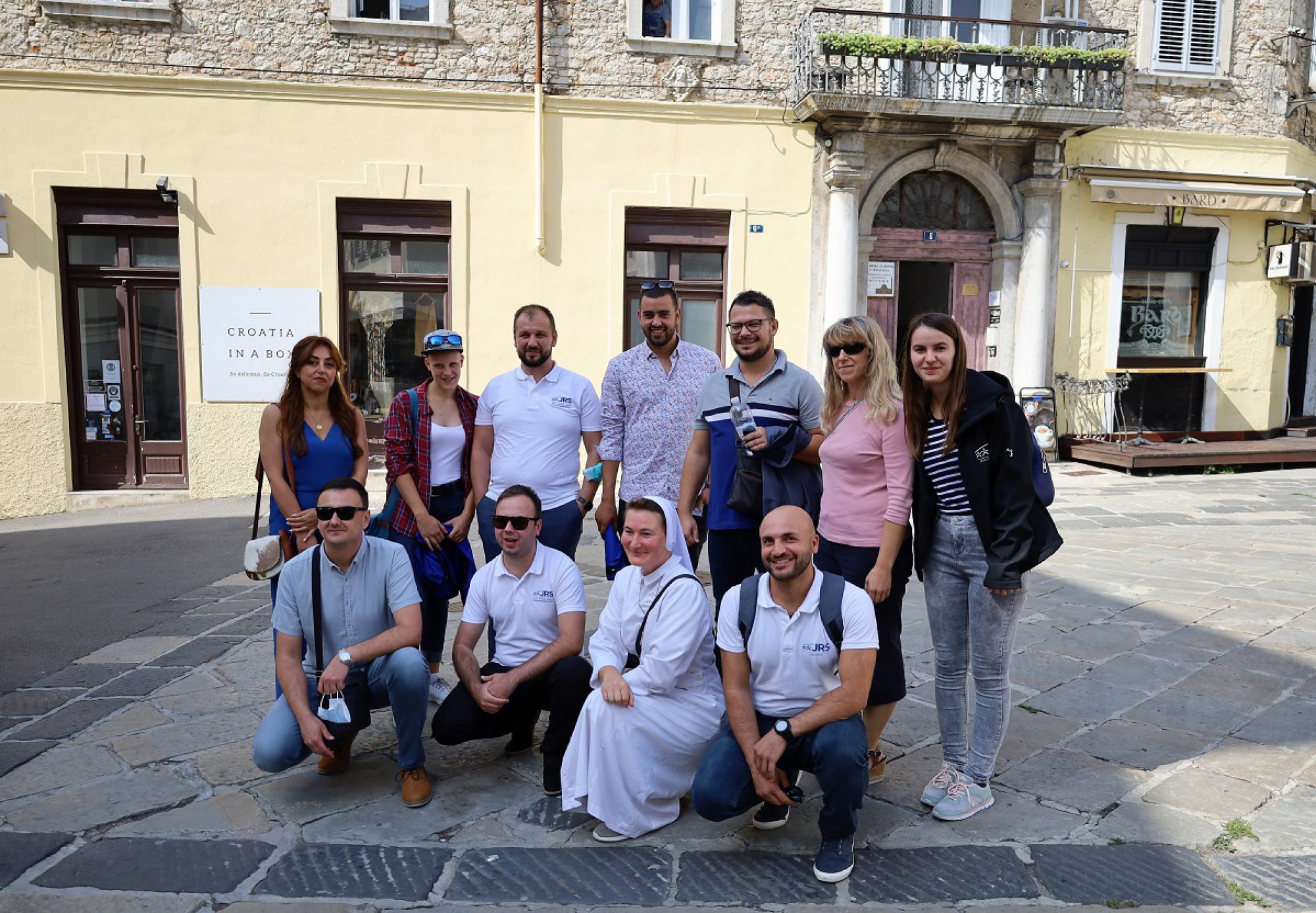 Inspired by the generous love and example of Jesus Christ, the Jesuit Refugee Service (JRS) is an international Catholic organisation with a mission to accompany, serve, and advocate on behalf of refugees and other forcibly displaced persons, that they may heal, learn, and determine their own future.
Our work expresses the commitment of the Society of Jesus  (the Jesuits) to stand with refugees around the world.
Jesuit Refugee Service in South-East Europe is a part of JRS International, a non-profit humanitarian organization whose mission is to accompany, serve and advocate the rights of refugees and other forcibly displaced persons. JRS programmes are currently found in 56 countries, serving refugees and other forcibly displaced persons in conflict zones and detention centres, on remote borders and in busy cities.
JRS was founded in 1980, and in our region is present since 1993, and currently it covers Bosnia and Herzegovina, Croatia, Serbia and Kosovo.
According to the Jesuit way of proceeding, which emphasizes inculturation and adaptation to the local context, but also a pragmatic and efficient way of dealing with challenges, we seek to operate in the same way. We have adapted and continue to adapt ourselves to the situations and needs in particular countries, and we try to serve the needs of the beneficiaries in a most concrete way, precondition of which is to know well them and their situation.
Although the countries in our region are part of the same, so-called Balkan route, in each of them there are different aspects that are still to be developed, and where JRS, again according to its Jesuit inspiration – to be at the frontiers, feels invited to contribute. That is why we operate in a variety of ways: from assisting refugees in refugee camps or outside of them, advocating asylum seekers, helping people locked in detention centers, to caring for comprehensive and fast integration in our societies.
"The context in which we work is dynamic and challenging, but we continue to strive to live up to the vision of universal brotherhood, as proposed by Pope Francis and our founder Pedro Arrupe." Fr. Stanko Perica, JRS South-East Europe Director
Our Vision
A world where refugees and other forcibly displaced people attain protection, opportunity, and participation.
Our Way
JRS believes that our journeying with refugees is the most important way for us to express our solidarity with them and our concern for their wellbeing. In a world where refugees are more than ever in need of welcome, protection, and justice, and yet are increasingly rejected, demonised, and denied their fundamental human rights, JRS offers accompaniment to refugees as a sign of hope and a way towards healing.  In even the most desperate of situations, we remain with refugees to assure them that the world has not forgotten them, and that they are not alone.