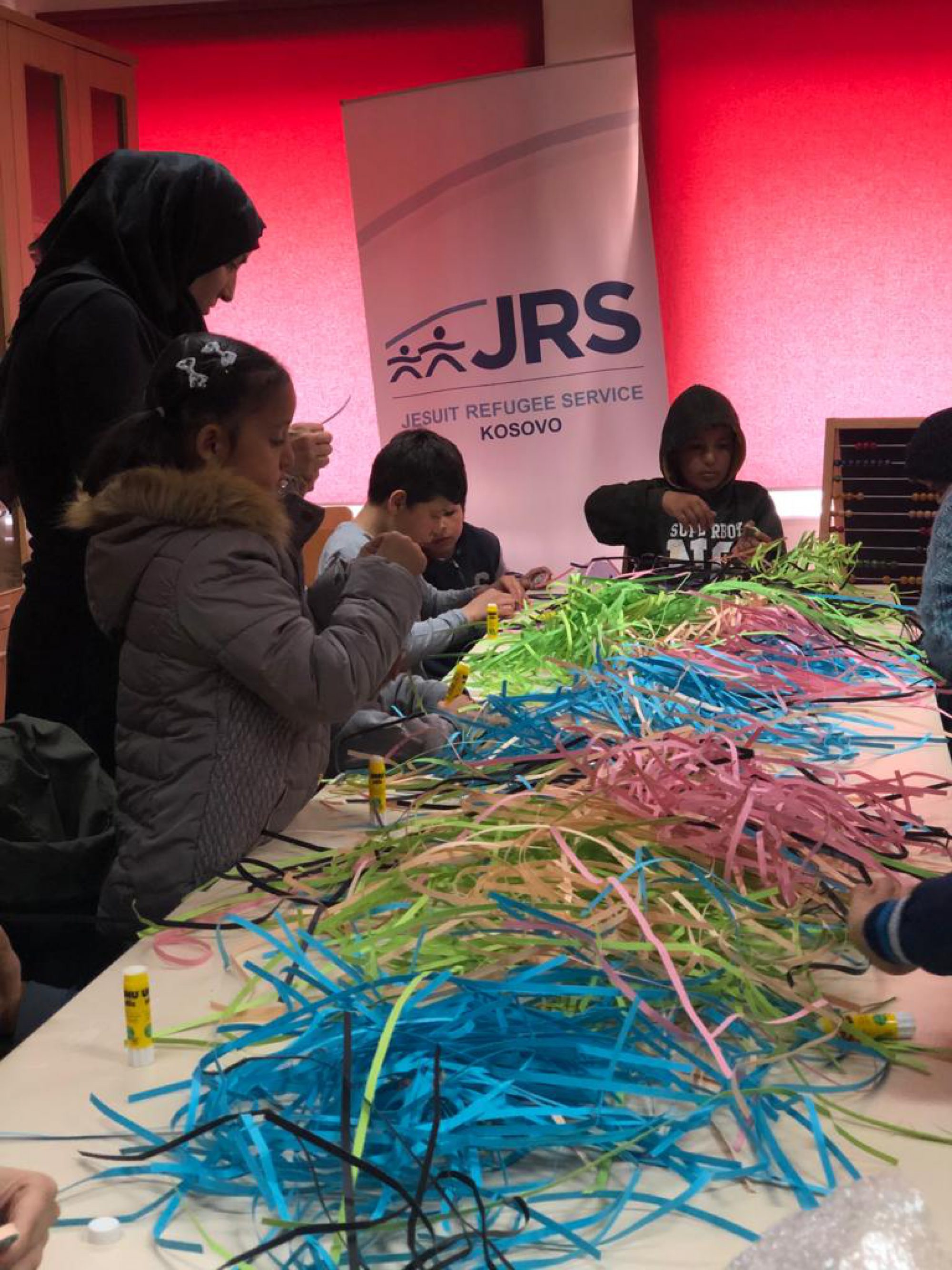 Even though there are a lot of cases of refugees who seek asylum in Kosovo, for most of them Kosovo is still a transit country, not a destination.
JRS Kosovo is running a comprehensive project, funded mainly by Renovabis, whose overall goal is for the asylum seekers in Kosovo to be respected and have access to fair and efficient asylum procedures. More generally, through this project, JRS aims to improve the lives of asylum seekers in Kosovo.
We aim to achieve sustainability through the capacity building of the staff of the centers. This is the only way that refugees are going to be respected and receive quality services and that is why we insist on this long-term goal. The main activities we offer are Albanian language courses, computer courses, psychosocial support, medical support, providing food items, and hygienic supplies.
During 2021 JRS Kosovo is working with 2 Reception Centres located in Magure and in Vranidoll. JRS Kosovo is the only organization present every day in the centers accompanying asylum seekers in their daily challenges, finding out the needs and together with them finding the solutions for each asylum seeker.
Now, while writing this letter I feel so lucky to be in the warm, comfortable library of AAB, where I am currently pursuing my studies. This is because of JRS who is paying for my studies. I met them while I was living in the camp and since then they have made me understand that I am not alone. I cannot express the happiness I got when the kind and helpful staff told me that they would try to help me and not leave me alone. And yes, they did it.
Mustafa, 30 years old