Iftar in Vrbovec – An Intercultural Encounter of Refugees, Volunteers and the Local Community
26 April 2022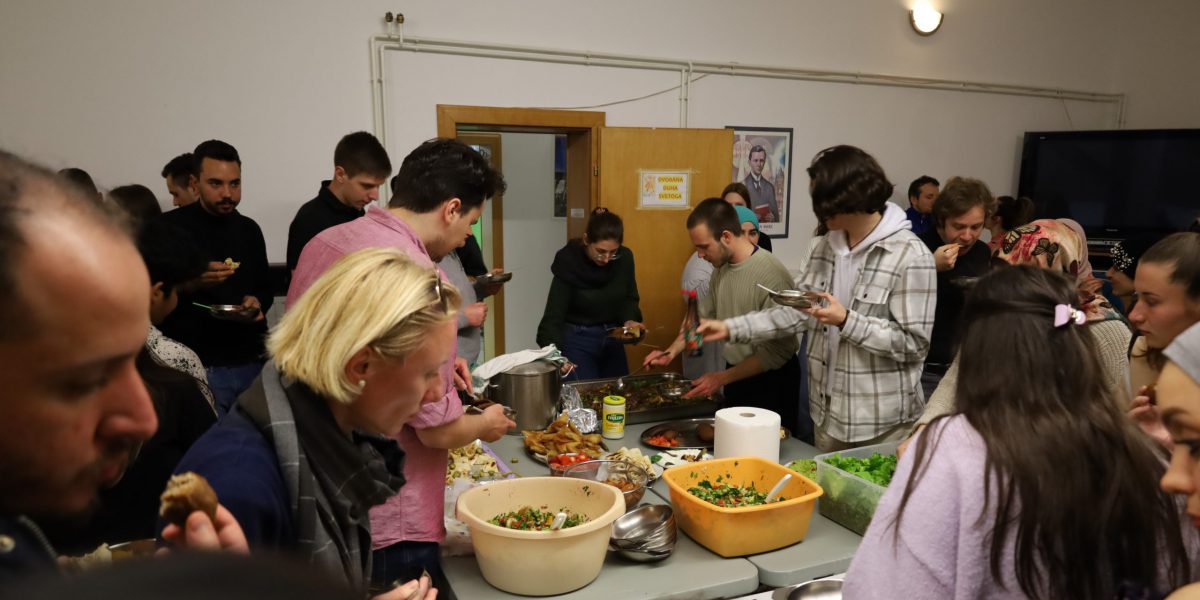 When talking about the integration of migrants into Croatian society, we mean the process of mutual exchange and learning, which forms a new unity based on the acceptance of shared values. When viewed on a micro-level, this process is nothing other than a concrete relationship between two persons, an encounter of mutual learning and respect. Each person brings to this encounter what is important to them. The first day of Ramadan fasting was a convenient opportunity for just such an encounter.
To better prepare for the Feast of the Sacrifice (Eid al-Adha), the teaching and tradition of Islam call on believers to refrain from, amongst other things, food and drink during the daytime, from dawn until dusk. It is customary for household members to gather together for Iftar, the evening meal that ends the daily fast, at which friends and those in need are also welcome.
On Saturday, 2 April 2022, JRS organized an Iftar feast at the monastery of the Handmaids of Charity (Italian: Ancelle della Carità) and at the pastoral center of the Vrbovec parish. The Feast served as an occasion for an intercultural encounter bringing together refugees, volunteers, and the local community. To hear about the cuisine of Jordan, Palestine, Iraq, and Syria, to prepare food and dance together, was an experience that brought joy to everyone.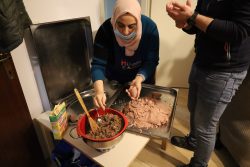 "It was a pleasure to give a hand, I had a smile on my face the whole time I was in the kitchen" – wrote Petar, a JRS volunteer. For Ossama, it was: "An experience of a large and joyful gathering." The young people from the parish of St. Vid, who were present at the occasion, had a chance to take this joy home in the form of surplus food. The custom of fasting, observed by other religions, calls on us Christians to thoroughly contemplate the common roots and origins of our Abrahamic traditions and customs, as well as the importance of fasting while preparing for the most important Christian festivals.
The gathering ended with a shared desire to meet again soon, which was the most beautiful thanks to JRS employees for their efforts to organize the event.
The Iftar feast in Vrbovec was organized as part of the project "MUZA – migrants in the community." The project is conducted by JRS, and supported by the Croatian Ministry of Labour, Pension System, Family and Social Policy. The aim of the project is to decrease and prevent social exclusion and promote social inclusion and integration of persons under international protection and their families.