IPA-3D project online round table
10 June 2023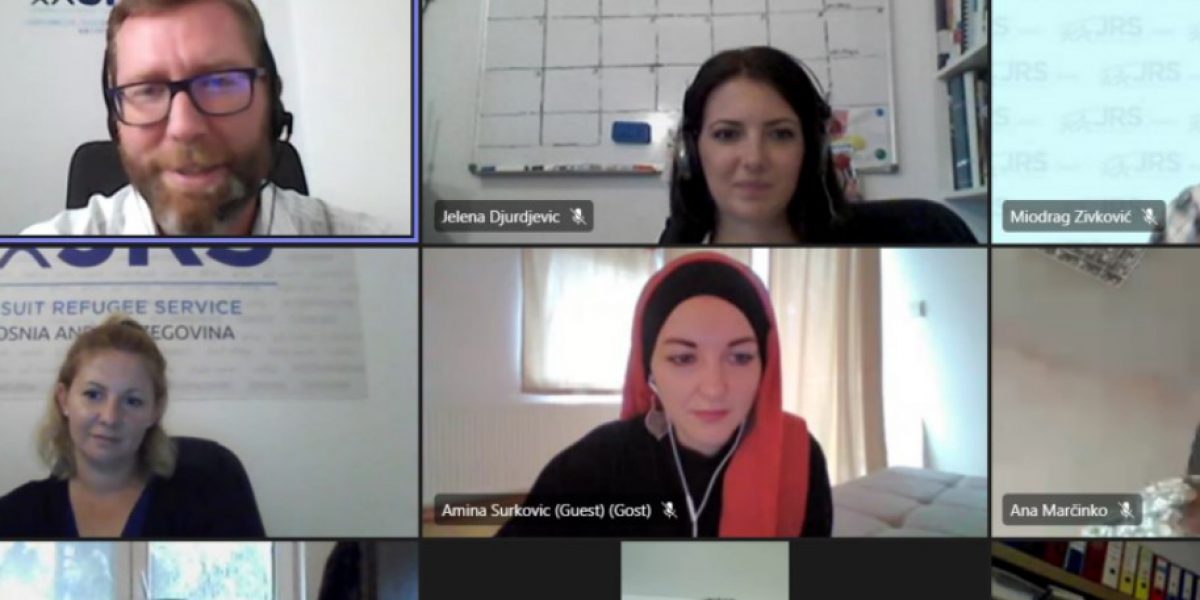 At the very end of the IPA-3D project, on September 1 this year, an online round table was held. Behind the acronym, IPA-3D stands "Experience, Change, Action – Education of teams for integration in Bosnia and Herzegovina and Serbia".
It is a one-year project that we carried out in our first partnership with the Ministry of Foreign and European Affairs of the Republic of Croatia. The goal of the IPA-3D project is to effectively convey to colleagues in the offices of JRS BiH and Serbia the experience of our Croatian colleagues' work in the main areas of integration and providing support to asylum seekers and migrants through meetings, educational workshops, and online consultations; to strengthen their capacities and the networking of national civil society organizations in the field of international development cooperation, and to contribute to the promotion of the priorities and visibility of Croatian development cooperation.
The highly attended online round table was opened by Fr. Stanko Perica, regional director of the Jesuit Service for Refugees, and he introduced the project, its goal, and its significance for the employees of the Jesuit Service for Refugees in the region, stressing that it is crucial to continue sharing knowledge between the offices in Croatia, Bosnia and Herzegovina and Serbia. Experiences from the project in front of the BIH office were shared by: Emina Hosić and Amina Surković from the Wartime Childhood Museum Sarajevo, who pointed out improvements in the implementation of activities, which has a direct impact on better user integration. Some of the improvements that will continue to be practiced are the holding of intercultural workshops and continuous support in the communication between users and institutions, which is a great help and support to the users themselves. After the office in Bosnia and Herzegovina, the representatives of the Jesuit service for refugees from Serbia, Jelena Đurđević, social worker and guardian in the integration home for unaccompanied refugee children – Pedro Arrupe, Igor Milikić shared their conclusions and experiences. They pointed out that, thanks to the project, a huge step was taken in empowering the employees of the Jesuit Service for Refugees in the direction of advocating the rights of migrants, and they gained knowledge about this at the educational workshops organized within the IPA-3D project. The common conclusion of all speakers is that the IPA-3D project directly empowered employees and brought benefit to migrants, users, which is fully in line with the mission of the Jesuit Refugee Service, to monitor, serve and advocate for the rights and needs of refugees. Stanko Perica closed the round table with the presentation of the publication, which is a written record of experience, introduced changes and undertaken actions, resulting from the IPA-3D project. You can download the publication here.