JRS BIH OUTREACH ACTIVITIES
27 May 2021
|

JRS SEE, JRS BIH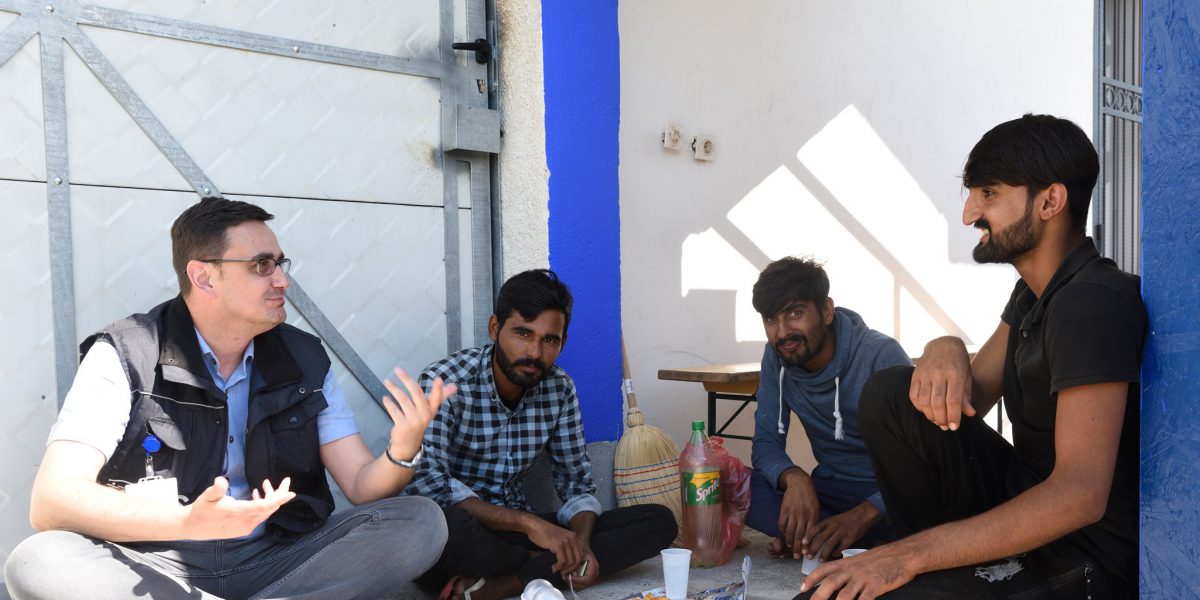 JRS BiH Outreach team continued to provide food (FI) and non-food (NFI) packages to migrants
outside the temporary reception centers. The NFIs included clothes, hygiene items, sleeping bags,
backpacks, shoes, jackets, and raincoats. On a regular basis, the outreach team disinfects places
where migrants and refugees live, as part of the COVID-19 response.
Amer Ali is a 32 years-old Pakistani who has three kids back home in Pakistan. Ali left Pakistan in
2018. He crossed five countries until he came to Bosnia and Hercegovina. Ali and JRS team met in
February 2021 when Ali just came to Bosnia. He had no clothes, food nor shelter. JRS helped him
and his friend by giving them food, clothes, tents, shoes, and power banks. We could see
happiness and appreciation on his face. They made a small camp close to the JRS office in Bihać.
They came to our office every day if they needed something. Last week Ali and his friends
prepared lunch for our staff because they were going to a "game". JRS staff gladly accepted the
invitation and went to the camp to eat with them.
Ali and his friends went to the game the day after. They are still on their way through the jungle,
trying to cross the border in the hopes for a better future. Ali said he would inform us when he
arrived at his destination.