JRS has published a "jewel book" on the reception of migrants
11 June 2023
|

JRS SEE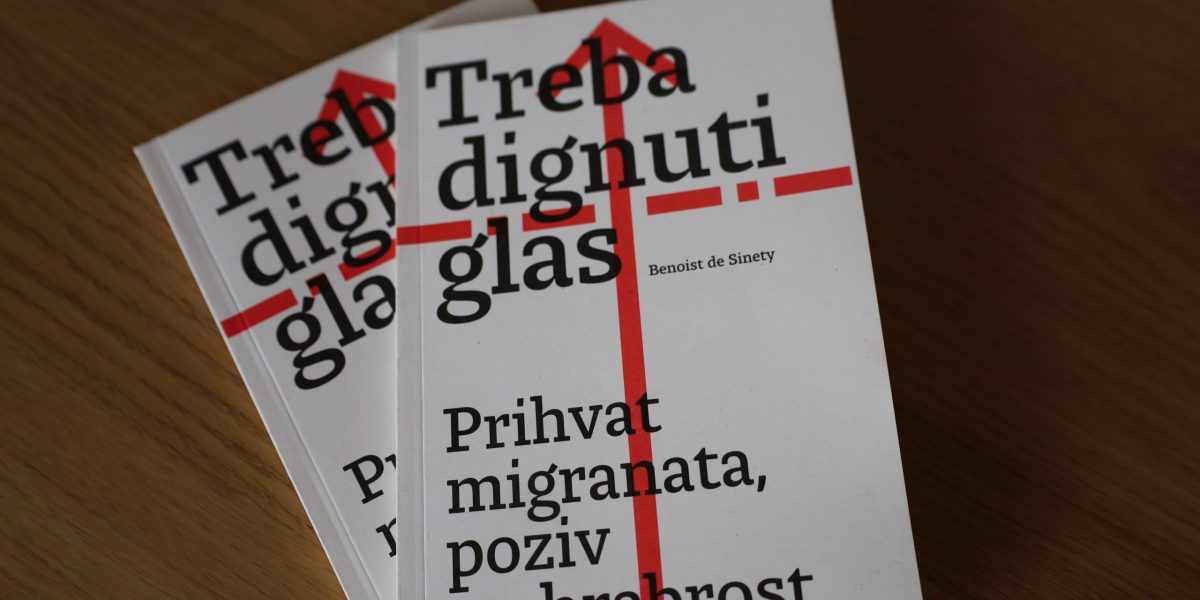 The book "Voices must be raised – Acceptance of migrants, a call for courage" by the ex-Vicar General of Paris, Msgr. Benoist de Sinety, was published by the Jesuit Refugee Service of Croatia, and Pope Francis called it a "real gem".
The smaller booklet, originally published by Flamarion in Paris in 2018, was translated into Croatian by Vesna Zovkić.
In the foreword, the Bishop of Varaždin, Bože Radoš, says that it is courage to read this book and recommends to everyone the experience of Msgr. Sinety. He urges the readers to "boldly air" the voice of conscience when it speaks in them while reading.
It is courage to present an opinion that is not in trend and that can "contaminate" our sober attitude towards migrants, ie to admit that it is often not our personal attitude, but just something copied from the matrix of public opinion, explains the chairman of the Croatian Bishops' Conference for Migrants Bože Radoš.
He points out that migrants are pursuing a better life and let us know that the arduous journey has not extinguished their dreams. From a distance, they seem to be attracted to prosperity, but those who approach migrants with their hearts testify that they long for blessings, says Bishop Radoš.
Sinety: No one leaves their country with happy hearts
Author Benoist de Sinety says that in his attitude to this problem he agreed with the sentence that says: "France cannot accept all the misery of the world", but that he did not forget the words that follow: "But you have to do your part".
Each of their departures is a personal drama in the unrest of our time, each of them evokes a pain that breaks the heart, because no one leaves their country happy hearts, says Msgr. de Sinety and adds that migrants often had no idea where their path would take them, they just knew they had to flee.
He admits that the analysis of Europe's attitude towards refugees leads to a bitter conclusion: "We are afraid of them. They come full of hope, and we respond with hatred and contempt."
Our grandchildren could be proud of our European project, but they will not understand that we have buried our values ​​with migrants, says a former representative of the Catholic Church for Migrants in Paris, now serving in the Archdiocese of Lille.
"Hundreds of thousands of people dream of coming to our country because we give them a seductive image of themselves, and we refuse to bear the consequences of that seduction."
There is a collective indifference among us, because the curiosity of the public is directed at the love problems of a young singer and the injuries of an athlete, says Msgr. de Sinety, and concludes that civil society should defend the rights of migrants and invites us: "The voice should be raised."