World Refugee Day in Zagreb
11 December 2023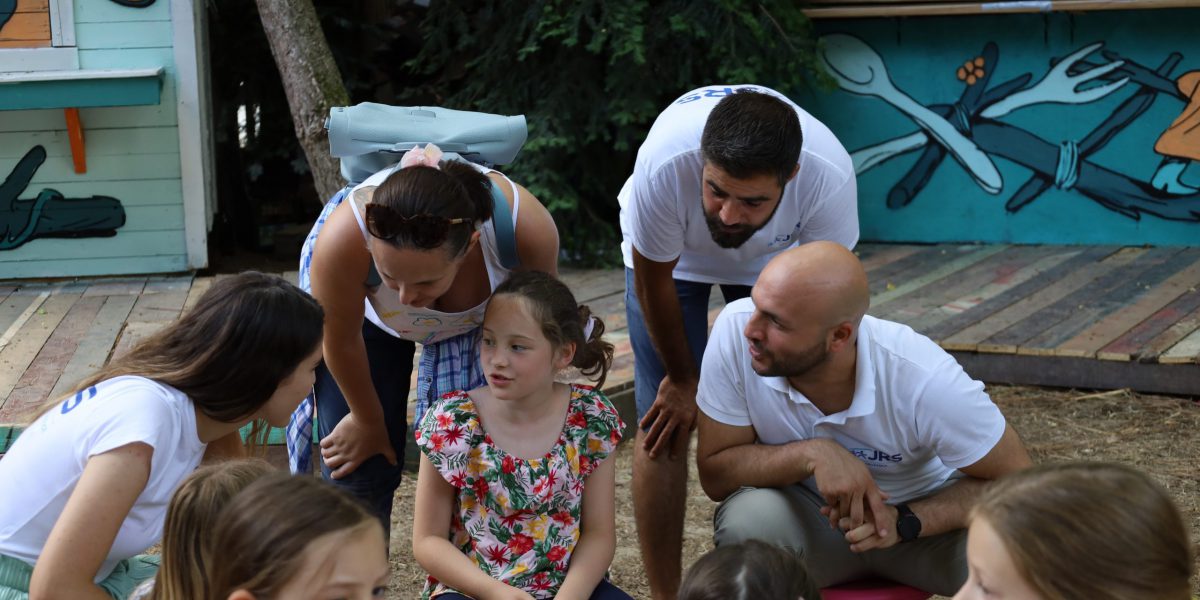 JRS Croatia marked the World Refugee Day, as part of the 9th Refugee Week, 25.06.2022., in Park Ribnjak.  The program was organized by the City of Zagreb, the Ribnjak Youth Center, the Jesuit Refugee Service and other civil society organizations.
The JRS team gathered in Park Ribnjak with about fifteen of its volunteers and more than fifty beneficiaries – refugees, whom they meet every day in their offices and help them through psychosocial support, learning language, solving administrative obstacles, legal counseling and integration into the labor market. The gathered users, displaced persons, enjoyed numerous workshops and socializing, which contributes to their feeling of acceptance and connection.
The Country manager of JRS Croatia, Entoni Šeperić, pointed out that this kind of events serve to discuss the problems of displaced persons and that this topic is discussed publicly. "Such events actually help us to understand that we can be open and accommodating, and that we can always be there, to help others in their search for a new home."
The Deputy Mayor of the City of Zagreb, Luka Korlaet, at the opening of the program, pointed out that the City of Zagreb is the first time organizer of such an event, with the great help of the Center for Peace Studies, the Are You Serious, JRS, the Center for Culture of Dialogue, and the Living Studio DK, and added that Zagreb as a city and Croatia as a coutry, with these waves of migration that hits the EU and the world in the last decade, seems to have finally begun to accept some new reality and realize that displaced persons are also people with their own destinies.